Barbells For Sale In Sydney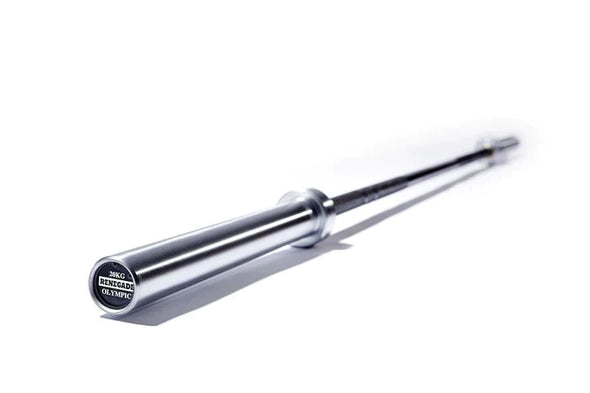 Top-Quality 20kg Barbells For Sale At Macarthur Fitness Equipment In Sydney
Barbell Weight Set For Your Home Gym
A barbell is one of the most straightforward looking equipment you will see at any store. However, the scope of workout that you can do with a barbell is quite astonishing. People use it for the front squat, back squat, bench press, rack pull, Romanian deadlift, bent over row and much more. It pushes your body to the extreme and helps build muscles and overall strength. That is why specialists at Macarthur Fitness Equipment also suggest that you should buy barbell weight sets for your home gym. We have 20kg barbells, barbell weight sets among our barbells for sale in Sydney.
But are you someone who has never purchased any fitness equipment up till now? Then don't worry as our experts will help you pick the suitable barbell and that too under your set budget. So, you can get started with your home gym exercises as soon as possible.
Welcome To Macarthur Fitness Equipment - Home Gym Equipment Suppliers
Since 2013, we have garnered a respectable reputation in the Sydney community for our services and products. Whether it's a piece of equipment for functional training, cardio burnout, or strength & resistance training, you will find it at our Narellan store! When you talk about barbells for sale, we have some of the biggest brands in the world. Similarly, we stock barbell weight sets and plates at our store in Narellan, Sydney.
You can always talk to our experts and tell them your requirements about your barbell weight sets requirement. Depending upon the discussion, our experts will recommend you a particular type of barbell. We have everything from standard barbells to Olympic barbells and from curl barbells to barbell collars.
You don't have to look for other options when you have Macarthur Fitness Equipment right around the corner! We offer the best deals on the most sought-after barbell brands in Sydney, Australia. So, leave everything aside and pay a visit to our store!
Options To Choose From At Our Store
Every individual has a distinct need when it comes to home gym equipment. Some are beginners, while many are working out for so many years now. And at our store, you will find a barbell that suits every type of fitness enthusiast. We have the standard barbells, Olympic barbells, 20kg barbells & curl barbells for sale!
Olympic Barbells: Next comes the barbell designed for all levels of weightlifting. We have Olympic barbells from Force USA, Renegade, and other household fitness brands.
Curl Bar: People well into advanced powerlifting usually select the curl bar. You will find branded curl bars at our Narellan store for all types of strength & resistance training!
Specialty Bars: These specialty bars serve a different purpose from the Olympic 20kg barbells. Whether it is an Ez curl bar, Safety Squat Bar, or a Swiss bar, we have the bar for you!
You can also buy collars for this equipment at our store. We will give you the best price for the product mentioned above in the Sydney market!
Barbell Weight Set
Without weight sets and plates, you can't do much with your 20kg barbell. That is why we have barbell weight sets of multiple weight categories. So, you can buy whichever plates that you want for your home gym. You will find the following barbell weight sets at our Narellan store:
Just speak to our team, and they will give you their expert advice. So, you will pick the most appropriate barbell weight set.
Undoubtedly, you will get the best barbells for sale at Macarthur Fitness Equipment. So, call us today or place your order for a 20kg barbell on our website. We ship fitness equipment across the country. However, the time required to deliver shipment varies as per each state. So, make sure to check these details on our shipment page before ordering. Please call us on 02-4647 1119 if you have any questions for our experienced staff.